Sermon on FORGIVENESS- By HH Pope Shenouda
Hello,
On one side,they come out straight out of Mosques on Fridays and go immediatley on a murderous rampage and burn down churchs right and left and on the other side, there is a representative of the Lord Christ on earth who admonishes us to put on compassion, kindness and patience, forgiving one another, just as the Lord has forgiven us. The contrast can not be clearer.
Baba Shenouda's call to forgiveness is not an optional request,but he stresses as "as the Lord has forgiven you, so must you also forgive one another". If we refuse to forgive others we will not be forgiven by God.
As far as I am concerened,true forgivess is not easy. It takes a miracle to forgive someone who wants to destroy or eradicate you. But with God's help all things are possible, says HH Pope Shenouda.
I do not know about you, but in this sermon HH was talking directly to my own character and as such it is having a huge impact on me.
Please watch,if you have not already done so: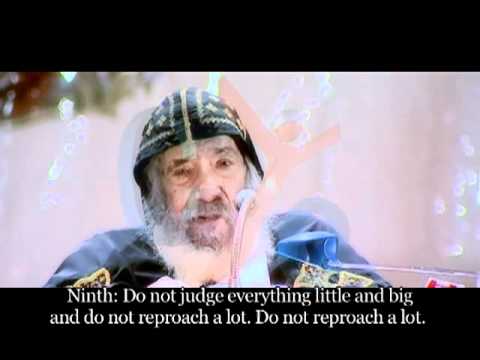 PS: Subscribe to the youtube channel of CYC and you will get update on new posted videos.